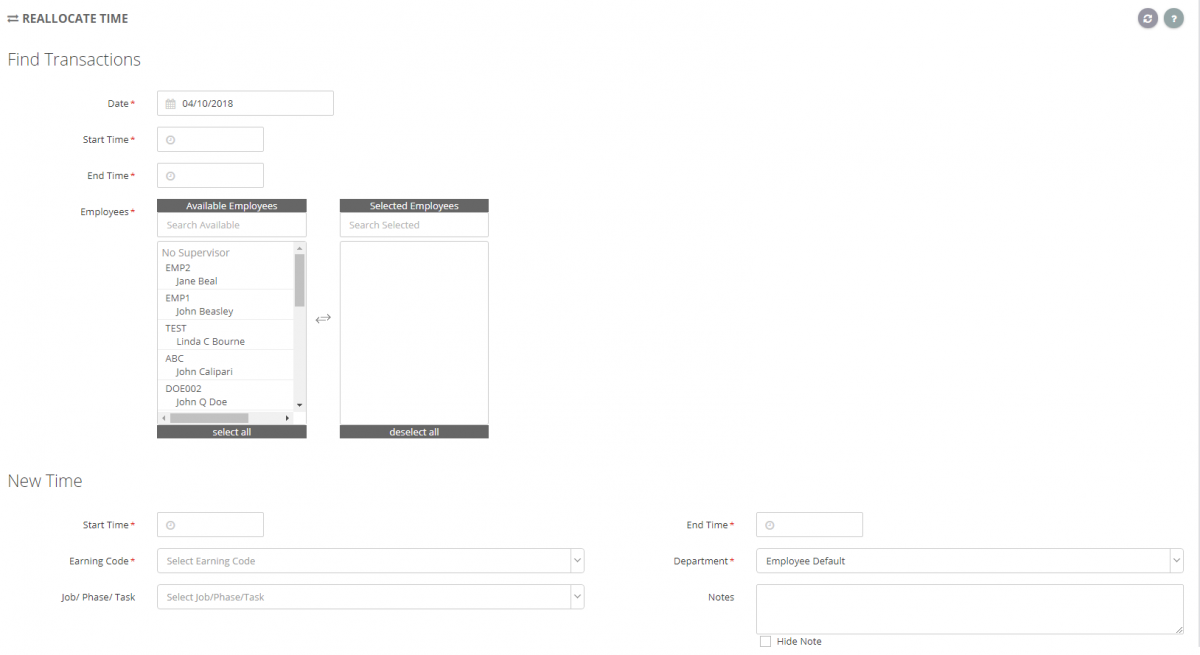 Supervisors and administrators have an extra menu item under Timesheet that opens the reallocation of time page. This function allows for a mass update or reallocation of time entries for selected employees. The following scenario is when this function would be useful:
A group is punched in on a factory line department, but the line went down for 30 minutes. The supervisor may need to change the employees' punches for those 30 minutes to a direct labor department. They can come to this screen and reallocate the transactions for that time. Supervisors are limited to their employees while administrators may choose any employee. Exceptions for the edited and added transactions will be made and shown on the Exception report.
Get Started Now
Employee Time Clock Mode The Punch style employee uses a rea...

Employee Geofences Employee Geofences allow admin to draw an...

Employee Leave Accruals are now integrated. Create rules fo...

The Time Clock or Punch mode employee uses a real-time "ti...