Time Tracking for the Manufacturing Industry
The manufacturing industry is complex enough without having to add complicated time tracking and attendance software to the mix. With varying shifts, job titles and attendance rules, a one size fits all solution isn't always best. You need a solution that meets your needs, and On-Time Web's cloud software is precisely what manufacturing needs.
On-Time Web gives you the flexibility to not only streamline your processes and help reduce costs but also enables you to manage compliance and Good Manufacturing Practices (GMP)..
We understand specialty manufacturing businesses and their unique needs. We have a solution that will meet your needs as a manufacturer, from chocolatiers to mattress manufacturers, from convenience food to personal care products, and everything in between.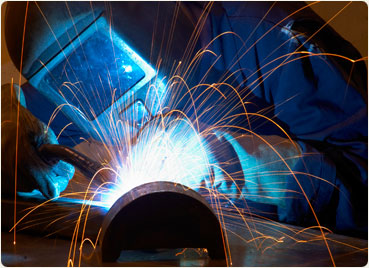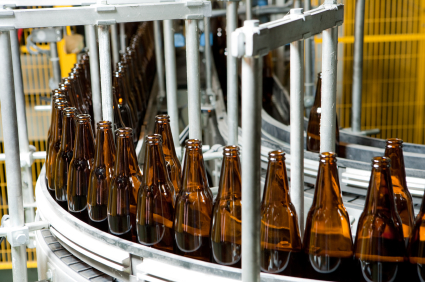 Manufacturing Time Tracking Software
When you choose the flexible and scalable On-Time Web as your manufacturing time tracking software solution, you can capture accurate production labor costs, gain control of runaway labor allocations, improve your ability to project standard costs of products and processes and increase process efficiency. With applications designed specifically for the manufacturing industry, you can be more efficient and more productive, regardless of the size and scope of your manufacturing channel.
Your time tracking needs are covered with On-Time Web, which fully integrates with many ERP and accounting solutions:
Department Tracking
When employees move from department to department, it can be hard to track how long they work in each area. On-Time Web allows you to place a physical time clock in each department. Each time an employee clocks in, the punches are recorded based on department. You can quickly see every department change an employee makes.
Timed Production Runs
Thanks to our mobile app, it's now easier than ever to have accurate production run times. Employees can enter time based on a work order, work center and tasks. This will allow for planned labor versus actual labor time spent on individual production runs.
Always Up To Date
Some time tracking systems require a polling period for data to update throughout the system. All data is immediately stored on our On-Time Web servers. It doesn't matter whether the data comes from the website, app or clock, it's always up to date with the latest information.
Change With a Switch
Use the Switch function for any employees who move between tasks or departments. Whenever an employee punches into a different department or task, the Switch function automatically punches them out of the previous task or department, eliminating extra punches for the employee.
Easily Reallocate Time
It can be a nightmare trying to reallocate time for employees when a production line goes down. Instead of having everyone punch into a non-production line, the supervisor can select the Reallocate Time function to record the downtime for all the employees at once. In just a few steps, the downtime is recorded, and the employees are punched back in when the line comes back up. This feature alone saves time and costly payroll errors.
No Data Loss
Many systems are entirely down when your Internet connection's offline. All of our time clocks and mobile apps store data until it can be uploaded to our servers. This means no lost punches or data. The moment the connection is restored, all data is immediately uploaded.