Better Time Tracking for Restaurants
Keeping track of employees and their time in the restaurant industry can be difficult and complicated. You usually don't have regular shifts or employees only working in single departments. Normal time tracking software makes you try to conform to set fields, making the problem even worse.
On-Time Web's cloud based software is the customizable solution for serving up an easier way to track time and attendance.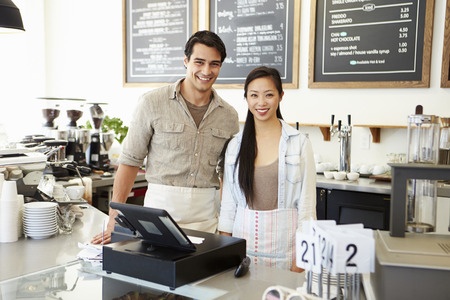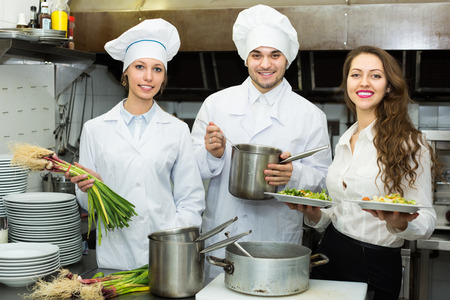 Change The Default Costing Labels
By default, On-Time Web uses Job, Phase and Task for the costing labels. These might not apply to your restaurant. Instead, change them to what works best for you. It could be shift, department, job title or anything else that fits your needs. Change the labels to what makes more sense for your industry.
Employee Work Schedules
Quickly and easily create employee work schedules in list view or calendar view for employees and supervisors. Detail reporting shows which employees were absent, early and late during their shifts.
On-Site And Mobile Tracking
Many restaurants offer catering and delivery services. Don't wait for employees to check in later to collect their hours. On-Time Web offers both on-site and mobile tracking options. The web based system allows employees to login from anywhere to enter their time. They can also use the mobile app to easily enter time on the go.
Track Employees Through Every Change
Some restaurant employees take on different roles throughout the day or week. Our system allows employees to punch in to each individual role, shift or department quickly with our Switch function. Once they punch in to another area, they are punched out of their previous area. Whether someone switches from host to server or focuses on cleaning for an hour to kitchen prep the next three hours, On-Time Web collects every switch with ease.
Real Time Data
All punches are entered into a cloud based system. Anytime you check the data, it is always in real time. The only exception is if there is no Internet connection at a catering or delivery site. However, all data is stored and instantly uploaded the moment a connection is available. No more waiting for hours or days for servers to update.
Gather Time Your Way
Smaller restaurants may prefer to skip the time clock and enter time manually. Others prefer using a time clock. Either way, our software handles it all. It is also easy to manually change any data without complicated paperwork.
Custom Reports For Every Restaurant
Use our advanced filters to create custom reports specific to your restaurant and needs. See how many hours each employee spent on individual tasks at your latest catering event. See which employees spend the most time cleaning the restaurant. You get the reports you need without any information you don't need.
Stop spending countless hours navigating complicated restaurant systems. Contact On-Time Web today for a free demo.