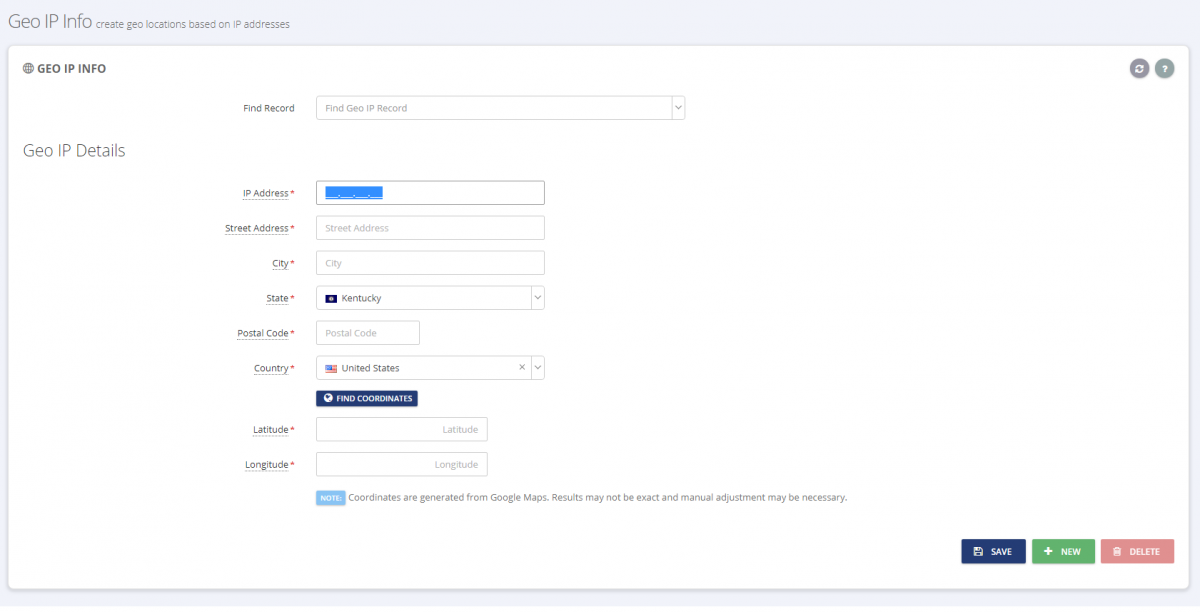 Employees using mobile devices to make time punches have their GPS location tracked, but what about desktop web browsers?
Not only can you view users locations, but based on IP address you can also see the city web users are in when making a punch. This can be filtered even more using the Geo IP setup screen. Perhaps your company has multiple branches and you need to see which one your employee is at. Using the IP address of your branch network, you can add the physical address locations.
Get Started Now
Employee Time Clock Mode The Punch style employee uses a rea...

Employee Geofences Employee Geofences allow admin to draw an...

Employee Leave Accruals are now integrated. Create rules fo...

The Time Clock or Punch mode employee uses a real-time "ti...