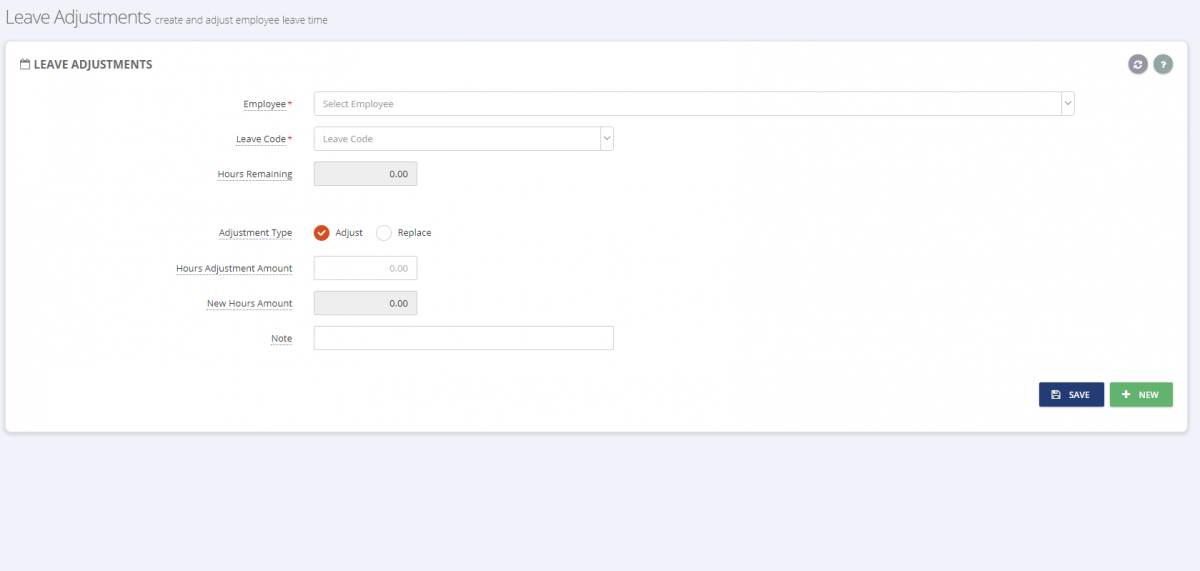 Employee PTO & Leave Time
Adjust employee leave time on any leave code you create in On-Time Web. When the employee's time record is approved the time is automatically taken from the employee's leave balance. If the time is unapproved then the time is put back on to the balance. The Detail Leave Report, Leave Balance Report and Leave balance Dashboard Widget makes it easy to insure that the leave is always accurate and up-to-date.
Get Started Now
Employee Time Clock Mode The Punch style employee uses a rea...

Employee Geofences Employee Geofences allow admin to draw an...

Employee Leave Accruals are now integrated. Create rules fo...

The Time Clock or Punch mode employee uses a real-time "ti...