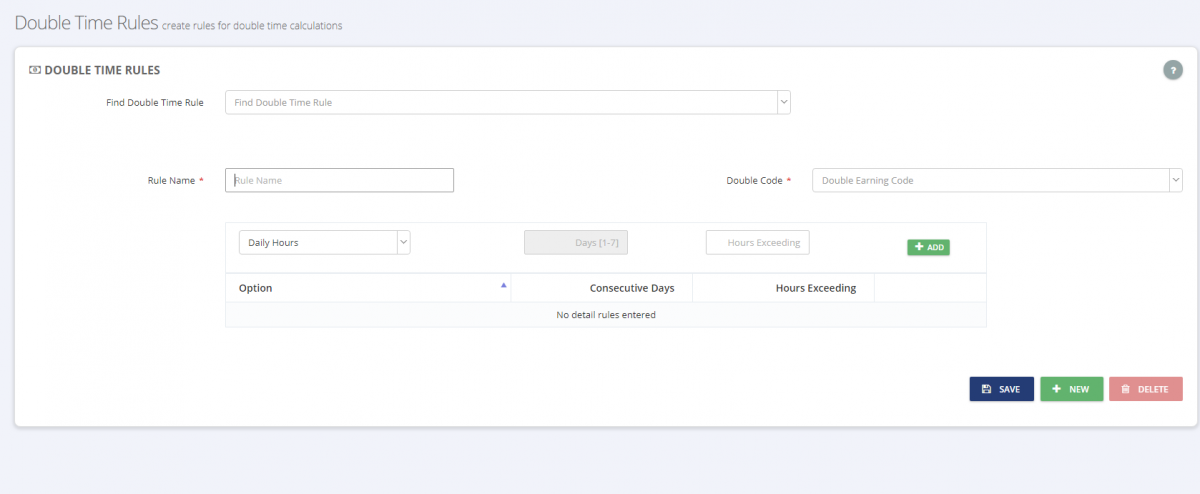 The Fair Labor Standards Act (FLSA) has no requirement for double time pay, but the California Department of Industrial Relations does, and the state laws trump the Federal laws when it comes to additional protections for workers. Other than California, some companies may have their own double time pay rules. Easily create custom rules and set them company wide or to specific employees.
Get Started Now
Employee Time Clock Mode The Punch style employee uses a rea...

Employee Geofences Employee Geofences allow admin to draw an...

Employee Leave Accruals are now integrated. Create rules fo...

The Time Clock or Punch mode employee uses a real-time "ti...