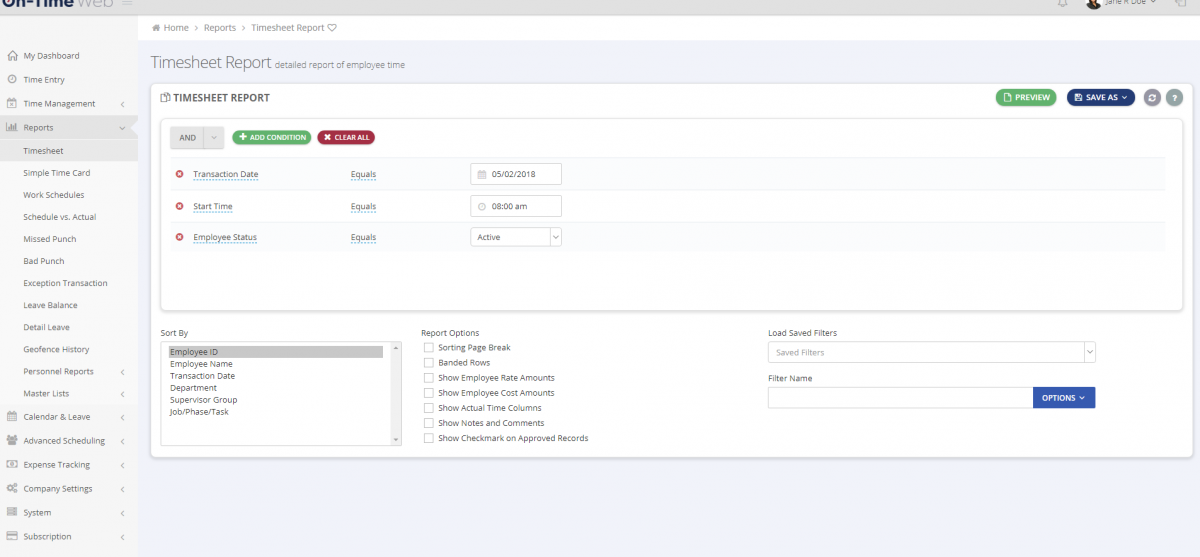 On some of the reports we use what we call a open control filtering system. The user running the report can basically filter the reports any way they want. They have full control on the fields and the values appropriate for the report. In the filter box drop down the selection box and add a condition to start creating a filter. You can add as many filters as you want. Some reports have different sorting options as well that can be found in the sort by selection.
Custom filters may also be saved by each user so they can quickly bring the same filter up again when running reports.
Get Started Now
Employee Time Clock Mode The Punch style employee uses a rea...

Employee Geofences Employee Geofences allow admin to draw an...

Employee Leave Accruals are now integrated. Create rules fo...

The Time Clock or Punch mode employee uses a real-time "ti...