EMPLOYEE TIME TRACKING IN LOUISVILLE, KY
Want to streamline your Louisville, KY area business? On-Time Web is a web-based time and attendance solution that replaces your manual time clock punch cards and written time sheets. It eliminates manual calculations, lost time cards, lost time sheets, illegible time sheet and cards, and paper leave requests. All at one of the lowest costs in the market.
Key Features:
No software to purchase and install

Easy setup and configuration

Online help and instructional videos

Powerful reporting tools that allow for detailed filtering of data

Easy overtime rules setup including double time rules

Punch rounding to the nearest 5, 6, 10 and 15 minute increments

Bulk time entry – for easier entry of holiday pay

Reallocate time – to easily move time for a group of employees between jobs, departments with different earning codes

Training and support is included with your subscription so there is no fear in calling for help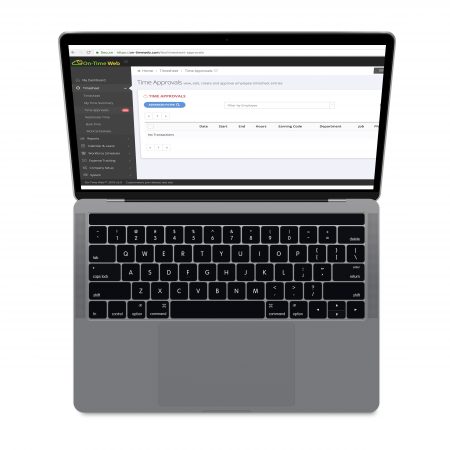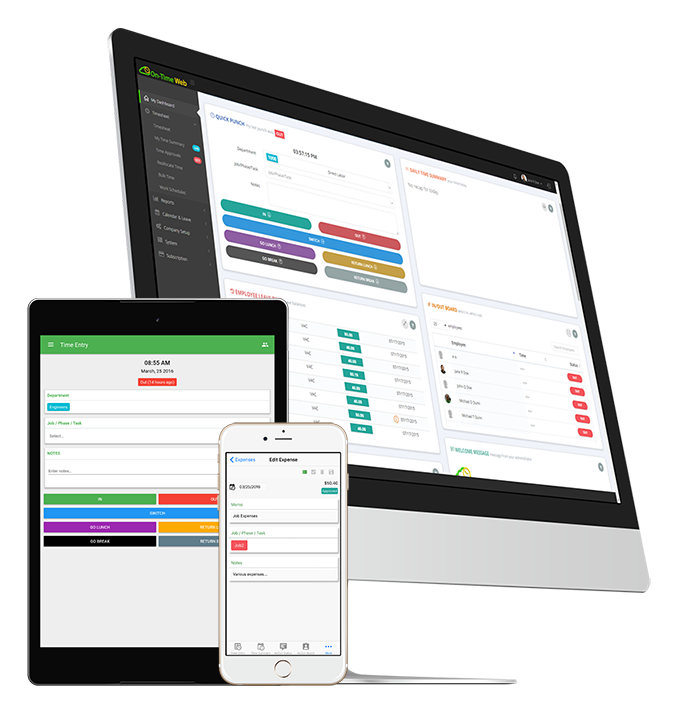 Why On-Time Web?
Employees can enter their time in numerous ways: they can punch a clock, they can use an app on their phones, or they can use a computer. It allows for the delegation of reviewing and approving time by supervisors who interact with the employees to provide more accurate time keeping.This makes payday work easier and more efficient.
On payday, review the time, export the file, and import it into your payroll software or send it to your payroll service. Payroll is completed easily and quickly with no more hours and hours of manual work. All this sounds too simple right? You are right, it is simple. But what if you need to track time by projects? On-Time Web makes that easy as well. Employees can select a project/phase/task and enter their time and switch between jobs at any time.They can even enter notes on their punches.